COMPUTER ROOM
The school's computer lab is well equipped with the latest computers & well trained qualified faculty.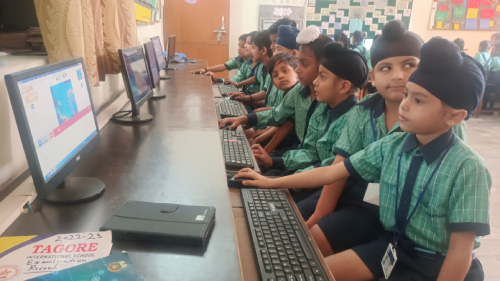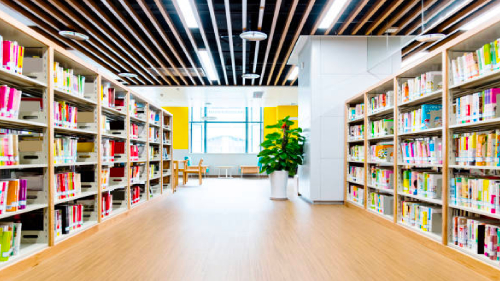 LIBRARY
The school library is well stocked with all kind of Books, Encyclopedia to prepare the students for the competitive fields and achieve more for the future, it also provides spacious sitting capacity and a sophisticated silent atmosphere.
SCIENCE LABS
*The school is well equipped with all laboratories with complete infrastructure and facilities for the students to be prepared for all the challenging fields.
Chemistry, Physics, and Biology laboratories are infrastructured with complete lab equipment.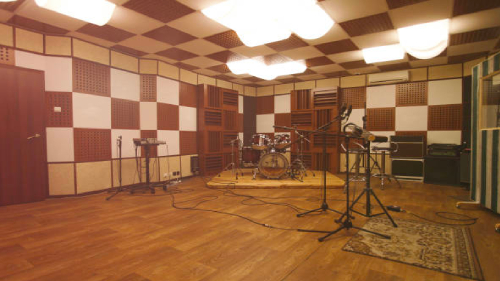 MUSIC ROOM
Music is a significant part of every culture, tradition, religion, etc. Feelings are magnified when expressed through music. School is having a music room with all music instruments. Moreover, music teacher gave ample of knowledge about these instruments.
SPORTS GROUND
For the overall development of children it is important to focus on physical fitness as well.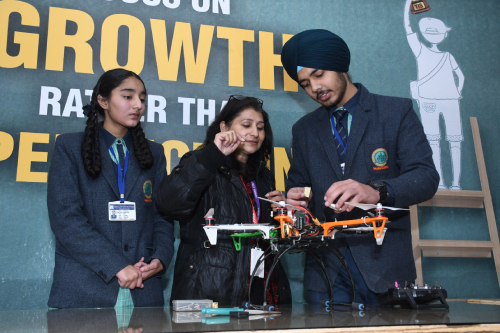 STEM used in the CLASSROOM
STEM aims to enable students to utilize information insights on the scientific field, technological area & mathematics.
Includes activities that are:- creative experiments and projects that can teach real scientific principles in a fun, hands-on way.
PLAY-BASED AND INQUIRY DRIVEN
Our children learn within the framework of CBSE, with all learning being driven through inquiry. Carefully curated learning experiences invite children to explore, share their thoughts, build bonds with their peers and teachers moreover engage in play.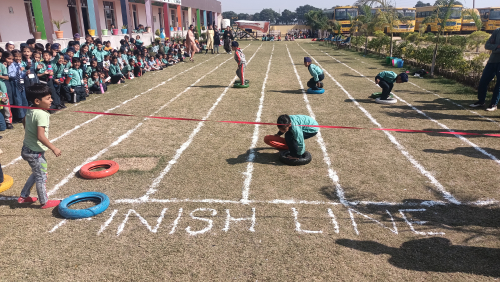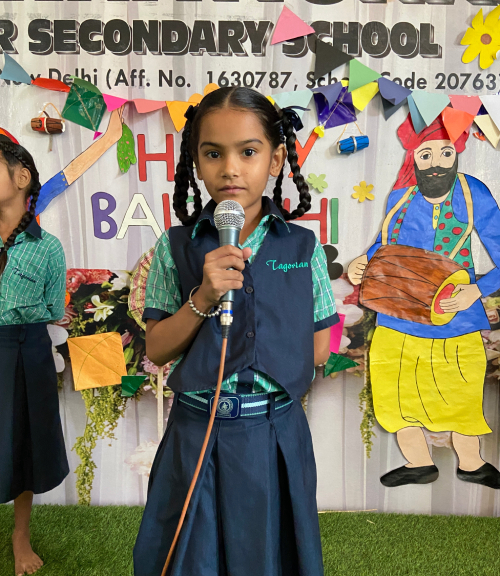 PUBLIC SPEAKING FOR STUDENTS
We are bringing a new zeal to the culture of Public Speaking for students by perfecting their skills, TIS believes in presenting the qualities of a child well and in building leaders of the next generation.
Small Talks

Poetry Recitations

Vocabulary Enhancement

Conversation Skill- Building

Personality Development classes

Script Narrations
HYGIENE
Hygiene is of utmost importance to us. The entire school is cleaned and disinfected at regular intervals.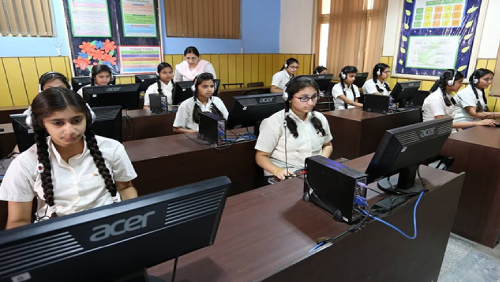 LANGUAGE LAB
The language lab of the school with the facilities for audio and visual recordings analysis is very useful for honing communication skills.
AUDITORIUM
To conduct quiz, seminars, guest lectures every year with a vision and mission to provide a platform for the future leaders of the nation as well as the world .