FROM THE PRINCIPAL'S DESK
The aim of education is to develop all round personality of the child not only intellectually but physically, emotionally, morally and spiritually also. TAGORE INTERNATIONAL SCHOOL is a blend of attributes found nowhere else. We offer challenging core curriculum, a belief in the moral value, unmatched faculty dedication and much more. Our school stands proud as one of the most distinguished centers of learning. As some of the most promising men and women have studied here.
With their tender feet, they move along,
The dreams are infinite and the paths are long,
They are always eager to reach the sky,
Its TAGORE which leads them there.
By developing the habit of caring and sharing we inculcate in them the values of discipline, forgiveness, honesty and sacrifice for the country.
We resolve to inspire and encourage our student to scale now heights with smart and hard work to become better than the best.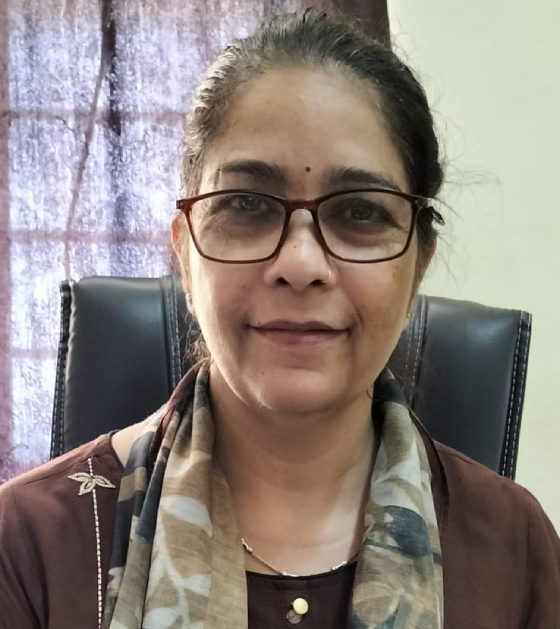 I am proud of our beloved parents for they mold, shape and make our students along with our noble and dedicated staff. Parents are the first and the best teachers of their children.
The noble dictum of our school "often guides us in CHARACTER BUILDING EDUCATION to offer my humble prayerful wishes to my most beloved students, parents and the entire staff.
Ms. Rekha Sharma
Principal